Mango Skies is an award winning film production company specializing in multi-media storytelling and documentary films. We are always growing as creatives. We found each other through several film projects while developing our skills in the AZ film scene. Mango Skies has been creating memorable films as a collective since 2015.
Our productions have been seen in theaters across the country, film festivals around the world, and national TV networks on millions of screens at homes everywhere. Want to get your story heard? Have our team develop an entire campaign around your story.
Not only are our films distributed on streaming giants like Amazon Prime, but our projects have been featured on ESPN, National Geographic, USA Today, Telemundo, Univision, PBS, The Young Turks, NPR, MSNBC, as well as more than 20 college campuses through screenings and discussions. We are continuing to develop our style and create more stories everyday.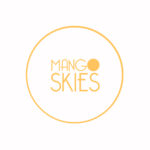 Watch our films on Prime Video
You can now watch Play The Documentary, Snake River Blues, and Tu Lucha Es Nuestra Lucha on Prime Video!

You Racist, Sexist, Bigot. is currently in select theaters. Contact us directly for a screening in your city.
Our most recent release, You Racist, Sexist, Bigot. is currently seeking out screening opportunities in cities all over the world. We have had several sold out and packed houses with  premieres in Phoenix, Tucson, and Atlanta. In early 2019 we were honored to be a part of the ACLU Centennial Celebration with an exclusive screening and discussion in downtown Phoenix. In addition to the ACLU we have sold out screenings with the YWCA and iNDIE FILM FEST benefitting the Made in Her Image organization. Join us in sharing these beautiful stories and host a screening in your town or at your school. Contact us directly at Mangoskiesproductions@gmail.com
Learn more about our film at https://youracistsexistbigot.com
Synopsis: 
Featuring first-voice stories of discrimination and hope, 'You Racist, Sexist, Bigot' was conceived and filmed in Arizona but tells truly - and sadly - American stories. From the story of a young black male raised in Ferguson, MO, to the account of an undocumented transgender woman living and working in a state where immigrant rights is more than just a headline, each writer shares an intimate, powerful message of their understanding of the bigotry they face daily. With an original soundtrack which speaks of love, justice, and the need for family and community, 'You Racist, Sexist, Bigot' follows the struggles that occur every day not just in Arizona but in neighborhoods and cities all across the United States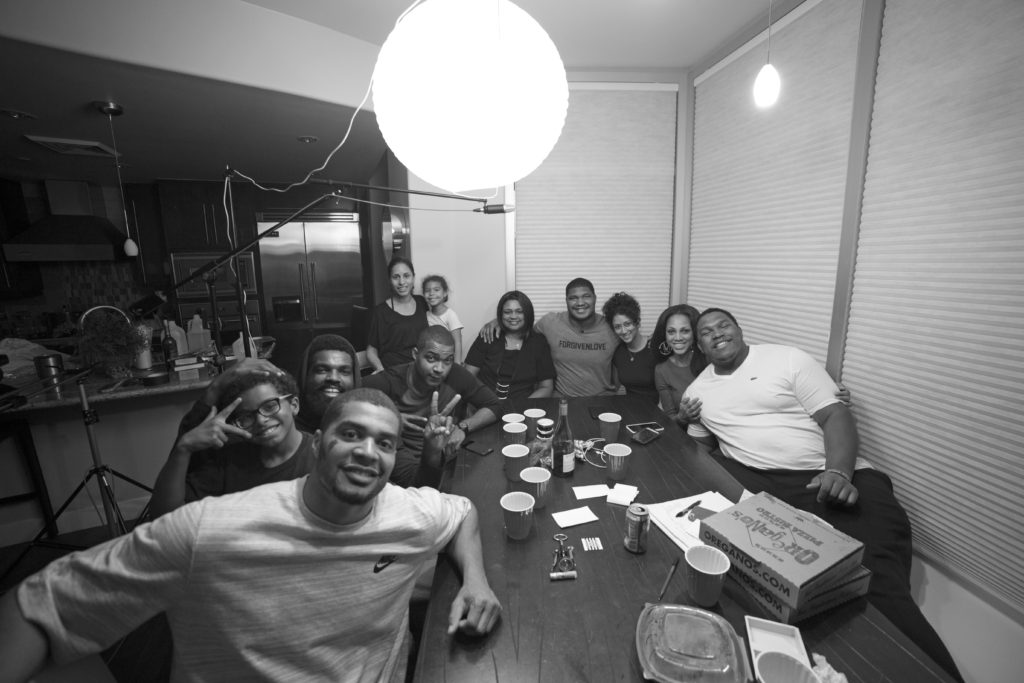 Watch our first NFL film following the amazing behind the scenes look at NFL Pro Bowler Calais Campbell's Free Agency period. This 48 hour adventure is the first ever reality based look at what goes on behind closed doors during the NFL Free agency period. Our very own Matty Steinkamp Directed, filmed, and edited this one of a kind story. It was later purchased and put out on Lebron James label Uninterupted. You can watch it now on his Youtube Channel.
Play The Documentary is a film for every music lover. This independent crowdfunded documentary features musicians, educators, and organizations from all over the world sharing their stories and talents with our cameras.
Phoenix Magazine - "a powerful testament to the crucial need for music at every level," and "a gorgeously shot film"
Kwss Independent Radio 93.9FM Phoenix - " A powerful film for music
Sedona International Film Festival "One of the most important films of the year"
Play The Documentary has had over 25 theatrical screenings in the US and Australia. As an Official Selection at the 2016 Phoenix Film Festival, as well as the Cobargo Docos, Boost Film Festival and the 2018 Black Horizons Film festivals "Play" has been seen by more than 1000 people in theaters and continues to screen in theaters all over the country including recently 5 showings at the Phoenix Art Museum.
CHISPA DOCUMENTARY
League of Conservation Voters
"Chispa is about building power.
It's about building power of everyday families who are impacted by dirty air, dirty water, who want to fight climate change & ensure that we've got a planet that we can call home for future generations." Chispa Organization.
Mango Skies traveled this year across the US capturing stories from some amazing activists fighting for clean air healthy communities and a better climate plan. Watch our latest documentary on CHISPA, directed by Pita Juarez.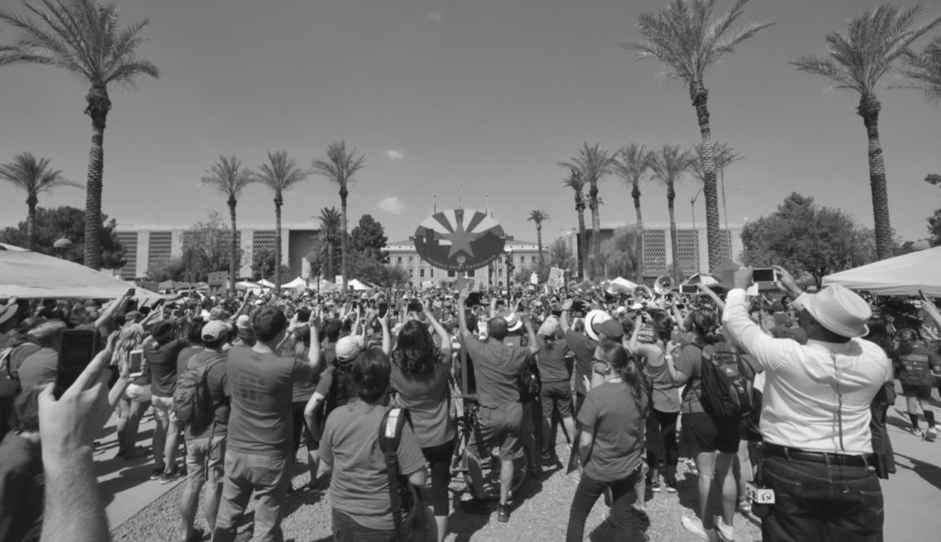 Award winning filmmakers Pita Juarez and Matty Steinkamp have teamed up again for another important community film focusing on the funding crisis in our public schools. Their new film "Red For Ed, One Year Later" shares stories from educators from across the state and everyday issues they face with the lack of funding for our schools.
Celebrating the stories of victory in Arizona, "Tu Lucha Es Nuestra Lucha!" now streaming on Amazon Prime Video, follows a grassroots organization fighting for economic justice and human rights in their communities. Living United for Change in Arizona (LUCHA) led the efforts to raise the minimum wage and paid sick days in Arizona and is home to hundreds of members, volunteers and families who have been impacted by the inhumane laws that govern this southern border state. Proceeds from the sales of our downloads and streaming benefit Living United for Change.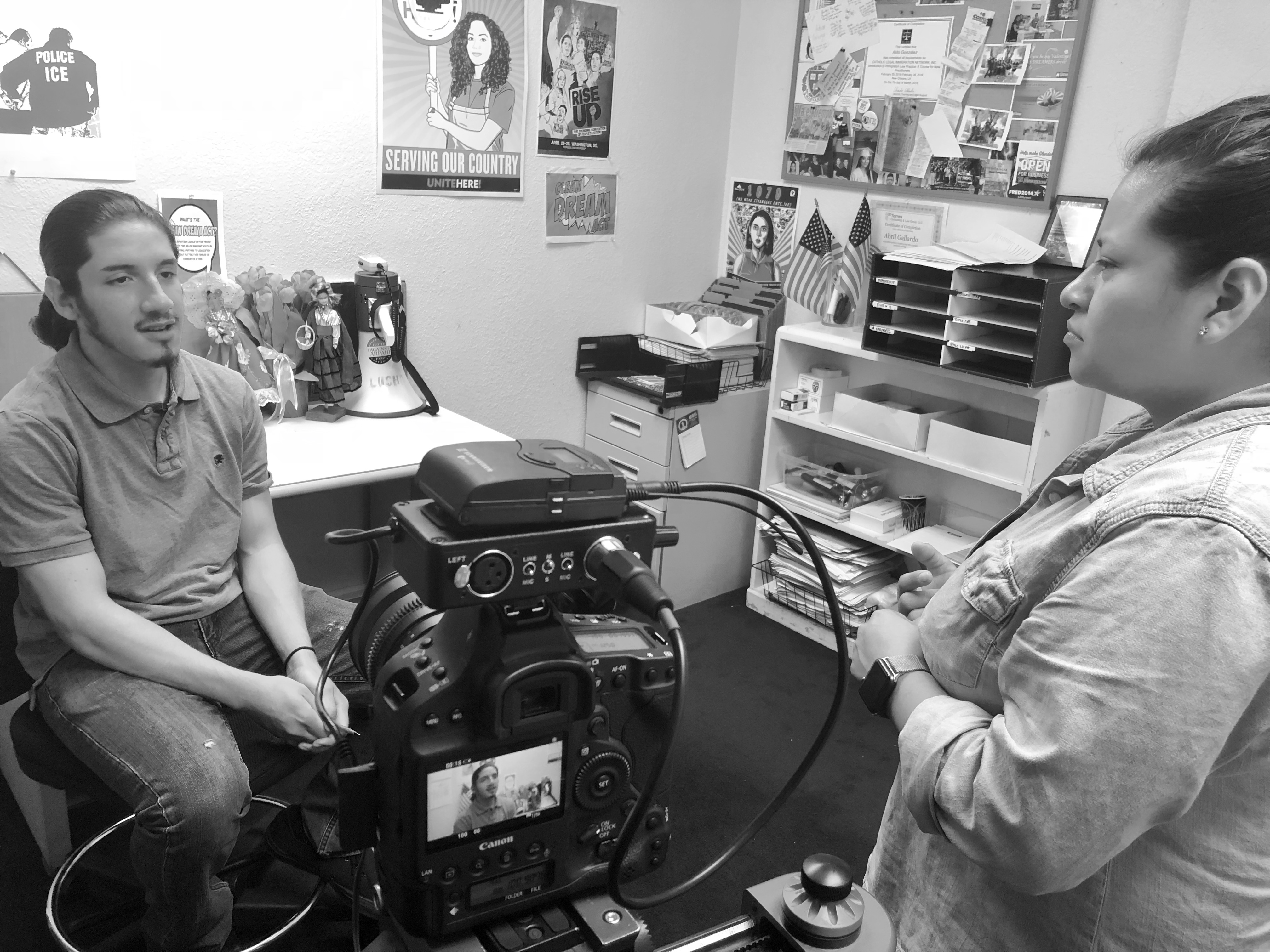 SUBSCRIBE TO OUR YOUTUBE
We are constantly putting out new content exclusively on our Youtube Channel. Check it out and Subscribe.

Our Approach
We are creatives, makers, builders, and organizers. Our mission as a film production company is to create films and multi media projects that make a positive impact on our community, while providing a sustainable income that can support or families. We want to tell the best stories, film the most beautiful images and capture the magical memories that last forever. We dive into intimate conversations with each of our character to learn as much as possible in order to develop a well rounded story.
Do you want to hire us to create something magical with you? Contact us anytime, it is as simple as writing us an email or contacting us through social media. We are always on the go so please be patient with our response.
Contact us at Mangoskiesproductions@gmail.com